MyBettingDeals launched a unique platform for iGaming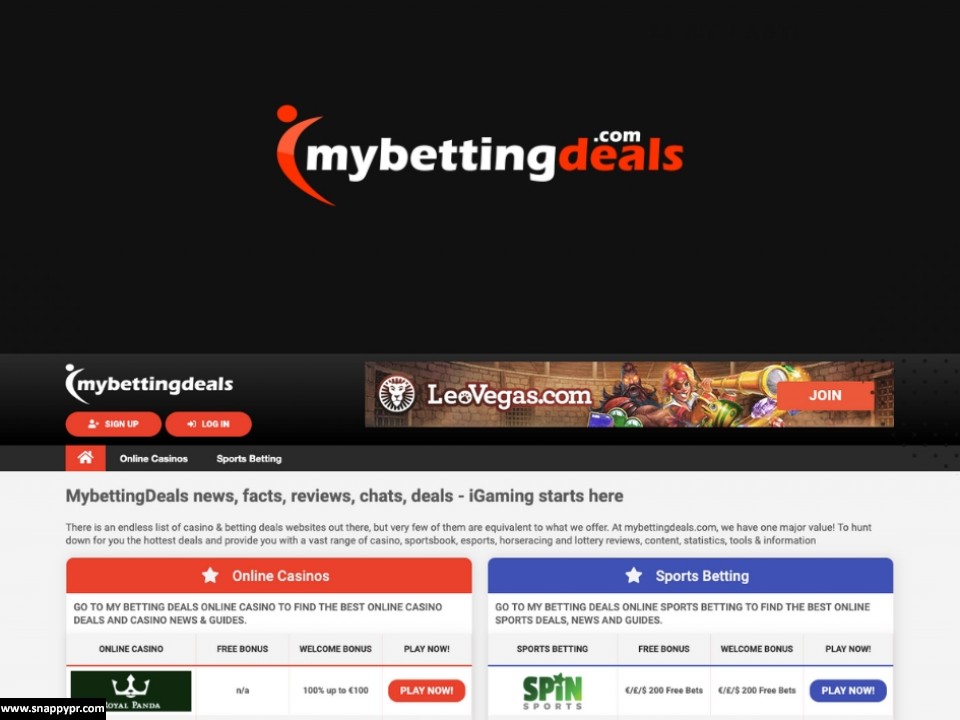 Valletta, Malta, 25th June 2019 – MyBettingDeals has launched its #innovative and custom-built platform for online casino and online sports betting enthusiasts, giving punters access to one of the most diverse #betting comparison and online media website out there.
MyBettingDeals was born out of a need for punters to have access to a website that not only gives them access to the latest and the best online casinos and online sports betting platforms but also ensuring they have access to world-class betting tools and content. The first version of MyBettingDeals.com focuses on the Online #Casino and Online Sports Betting verticals with new verticals such as eSports, Lottery, Poker and Horse Racing launching this year. MyBettingDeals will also be launching an innovative comparison tool this summer along with other unique features and content.
---
To discover more about MyBettingDeals, visit mybettingdeals.com to register today. Contact us at hello@mybettingdeals.com
---